Medical communicators are essential workers that bridge the gap between patients, medical personnel, physicians and more. Their job rolls expand into various different categories that work to help patient advocacy, especially in the digital space where conversations are being built.
The following information has been broken down to help understand some of the definitions that make up the field. Furthermore, we can expand this even further through job type and specialty that works to explore how medical communicators are an asset to the medical industry, especially within nonprofit organizations specializing in rare diseases.
KEYWORDS FOR MEDICAL COMMUNICATORS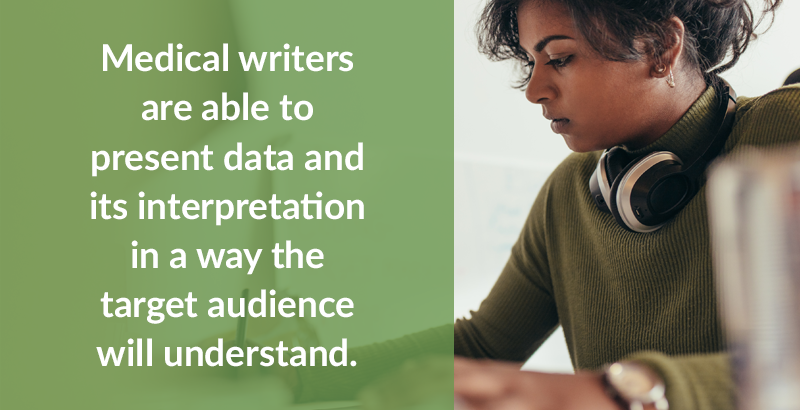 I. MEDICAL COMMUNICATOR
According to the American Medical Writers Association (AMWA) "Professional medical communicators have communication expertise, awareness of ethical standards, and health care knowledge." Likewise, medical communicators provide a gate way to helping educate patients and facilitating back to physician, scientists and the like.
II. MEDICAL COMMUNICATION
Medical communication is the combination of using physical and virtual space whether it is through print modes such as books, brochures or online through social media, blogs, videos and more. "Medical writing involves the development and production of print or digital documents that deal specifically with medicine or health care. The profession of medical writing calls for knowledge in both writing and science, combining a writer's creative talent with the rigor and detail of research and the scientific process" (AMWA).
III. TECHNICAL COMMUNICATOR
According to "What do Technical Communicators Need to Know" by George Hayhoe technical communicators should value communications and be able to facilitate effectively. "…I believe that what sets technical communicators apart from word processing operators and desktop publishers is not our ability to use software but rather our ability to communicate technical communication effectively."
IV. RARE DISEASE
According to the National Center for Advancing Translational Sciences a rare disease is defined in the U.S. "…as a condition that affects fewer than 200,000 people in the US. This definition was created by Congress in the Orphan Drug Act of 1983."
JOBS IN THE FIELD OF MEDICAL COMMUNICATION
AMWA states that the field of medical communication is rapidly growing and that the demand for people to fulfil these positions is in significant need.
Medical communicators can fill the following job areas (AMWA):
Media Relations Specialist
Writers & Editors
Healthcare Journalists
Supervisors & Managers
Educators
Etc.
MEDICAL WRITERS SPECIALIZE IN
Writing journal articles
Creating content geared towards patient education: brochures, website content, books, social media postings, community support groups and more
Curating documents for healthcare and government agencies
Grant proposal writing
Education materials for healthcare professionals
News stories
Videos
Podcasts
Presentations
Whether medical communicators are translating medical jargon into a user-centered approach that works to help the readability for patients, maintaining a blog, curating videos, speaking with physicians and more it can be concluded that their jobs play a vital role. Similarly, we need more trained professionals to fill these shoes in order to keep rare diseases in the forefront to help support patients and families through their diagnosis both short and long term.